Condition: New vehicle
Manufacturer: Husqvarna
Model: 525PT5S
Year: 2023
Stock #: 100182
Type: Chainsaws
VIN: 20230100182
Notes:
Gas Pole Saws
HUSQVARNA 525PT5S

Designed for professionals, the Husqvarna 525PT5S pole saw with telescopic shaft offers our longest reach, with excellent ergonomics and superior balance to help you achieve high-end results with minimum effort. Easy to manoeuvre, its X-Torq® engine ensures rapid acceleration and high torque with low emissions and low fuel consumption.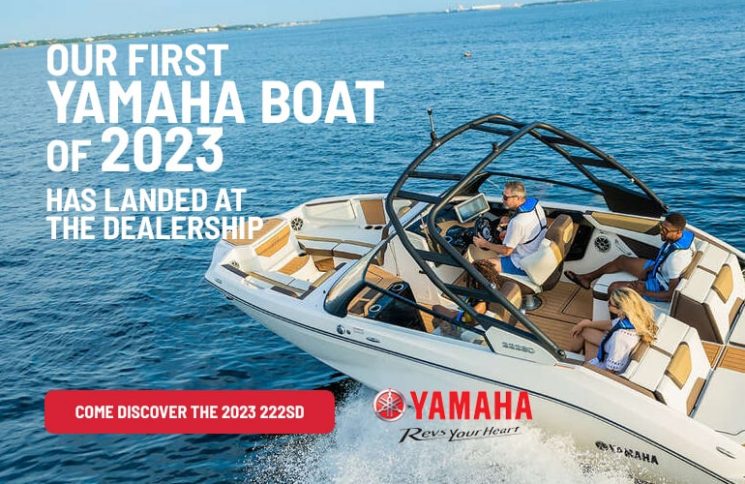 Equipped with Yamaha's DRiVE feature, the 222SD makes boating fun and thrilling!