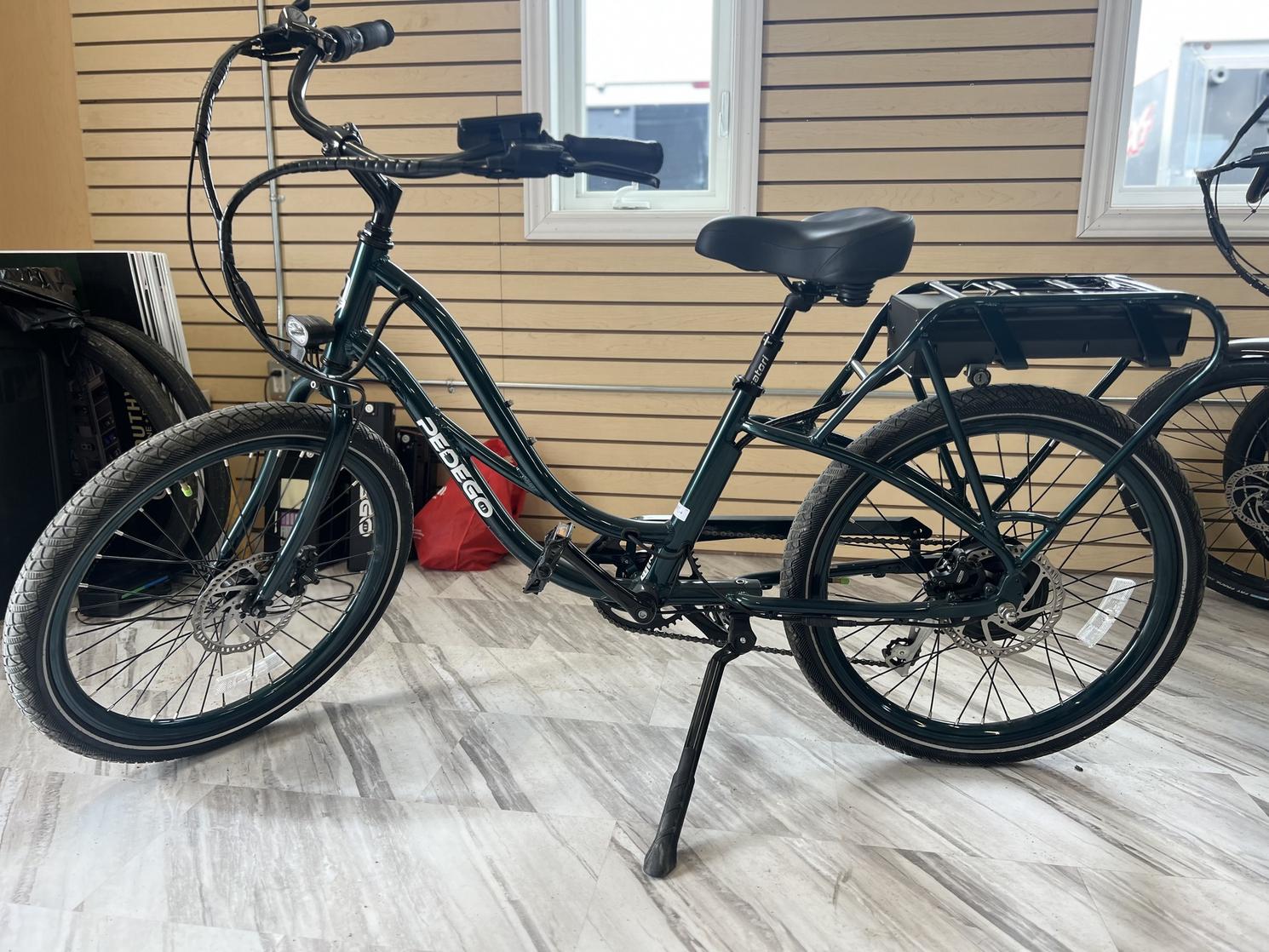 Condition: Used vehicle
Manufacturer: Pedego
Model: 48V 15Ah Interceptor Step-Thru 24"
Year: 2021
Stock #: PGO-06783A
Type: Electric Bikes
VIN: LF200906783
Exterior colour: Green
Notes:
The Interceptor is Canada's best-selling electric bike. It combines beach cruiser-style comfort and style with breathtaking performance and user-friendly features. Balloon tires offer a smooth ride and this bike comes in a great selection of fun colours.

LCD Display
An easy to use display features a USB charger for your phone and other devices.

Bright Lights
Integrated front and rear LED lights enhance your safety and convenience.

Balloon Tires
Kevlar belted tires with self-sealing tubes help prevent flats.

Eight Gears
A premium quality 8-speed drivetrain provides smooth shifting and easy pedaling.

Disc Brakes
Powerful hydraulic disc brakes can stop on a dime.

Sturdy Wheels
Choose between double wall wheels with heavy-duty spokes or Mag Wheels for heavier riders.

Rear Rack
A built-in, reinforced rear rack with a spring-loaded clamp fits a variety of bags and baskets.

MOTOR
BLACK 52V BRUSHLESS GEARED REAR HUB MOTOR; 500 WATT NOMINAL POWER RATING; 60NM TORQUE; QUICK DISCONNECT CABLE WITH WATERPROOF CONNECTION.

BATTERY
52 VOLT 17.5 OR 10.5 AMP HOUR WITH PREMIUM LITHIUM-ION 18650 CELLS; SMART BIKE TECHNOLOGY WITH CANBUS COMMUNICATION; AUTO SLEEP FUNCTION.

CHARGER
52V 2 AMP PEDEGO FANLESS BATTERY CHARGER WITH CHARGE INDICATOR LIGHT.

CONTROLLER
52 VOLT 22 AMP SINE WAVE CONTROLLER WITH CUSTOM PEDALSENSE® SOFTWARE AND WATERPROOF CONNECTIONS.

THROTTLE
CUSTOM PEDEGO TWIST AND GO THROTTLE WITH COLOR LED ASSIST INDICATOR FOR MAXIMUM SAFETY; THREADED WATERPROOF CONNECTION.

PEDALSENSE®
FREE RIDE MODE (NO POWER), FIVE LEVELS OF PEDAL ASSIST WITH THROTTLE OVERRIDE, AND THROTTLE-ONLY MODE.

TOP SPEED
CLASS 2: 32 KM/H MAX, WITH PEDAL ASSIST AND THROTTLE ASSIST.

DISPLAY
3.5" BACKLIT LCD SCREEN WITH CANBUS COMMUNICATION; 4 BUTTONS TO CONTROL ELECTRONICS, TOGGLE INFO DISPLAYED, AND CUSTOMIZE SETTINGS; USB CHARGING PORT; WATERPROOF THREADED CONNECTION; CUSTOM PEDALSENSE® SOFTWARE.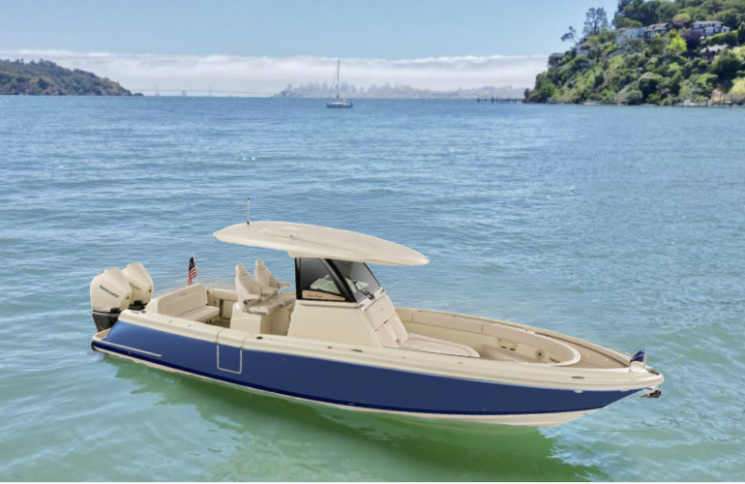 New 2023 Chris-Craft Catalina 30.