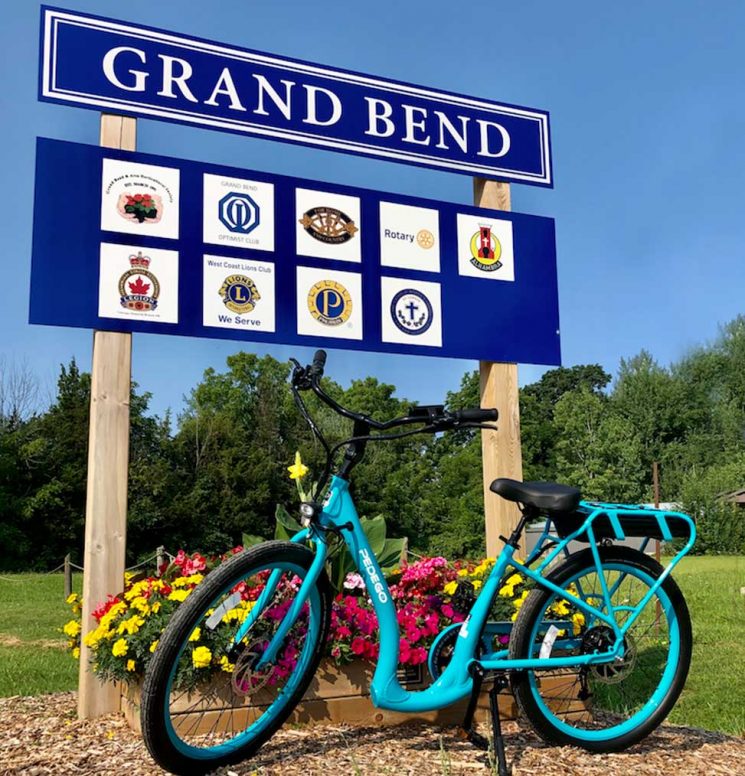 PEDEGO CANADA'S CHECKLIST: HOW TO BUY AN EBIKE?
Buying an ebike should involve careful consideration similar to another major home purchase. To help you know what to look for when doing your research here is a helpful checklist on How to Buy an Ebike:
WHAT KIND OF RIDING DO YOU PLAN TO DO?
Do you need a commuter or cruiser bike or do you plan to ride off-road? Are you doing short trips or do you plan to tour with heavier gear? Do you want to take your bike on vacation? Bikes are designed with a specific job in mind. Match yourself with the one that works best for you.
Pedego offers a complete line of electric bikes with something for every type of riding from city commuting to weekend cruising to trail smashing and more.
WHAT IS THE EBIKE'S WARRANTY?
The longer the warranty, the better value for you! A solid warranty means a company is using proven technology and reliable manufacturers. You want this. There are ebike warranties out there that only go for one year. Pedego Canada doesn't feel this is long enough.
Pedego Canada offers an industry-leading five-year warranty that extends to our batteries.
IS THE EBIKE BATTERY OF GOOD QUALITY AND SAFELY MADE?
The battery for your electric bike is typically worth about a third of the value of the entire bicycle, so it's important to find a good quality one and take care of it. Focus your research here. It's our recommendation that you spend a bit more money up front to save you from headaches later (or worse – the garbage dump or even a fire!). Fire hazards are largely due to lower quality batteries being used improperly.
Pedego batteries are made with premium brand-name lithium-ion cells supplied by manufacturers LG, Panasonic, and Samsung. Our batteries are covered by a 5-year warranty (final 2-years prorated) because we're so confident in our batteries and the quality of the components in them.
CAN YOU TEST RIDE IT? DOES IT FEEL COMFORTABLE? DOES IT FIT YOU?
Being able to test ride an ebike is best. Your initial ideas or what catches your eye at first may not be what's best for you in reality. If we are comparing buying an ebike online to dating online – try before you buy! Don't get married until you are sure!
At Pedego, we believe the best fit will be your best value over time because if you aren't comfortable on your ebike, you won't use it. Be sure to try before you buy!
WHO WILL FIX YOUR EBIKE OR ANSWER YOUR QUESTIONS ALONG THE WAY?
Being able to walk back into the store where you purchased your bike can be incredibly helpful. Consider who will fix your bike, whether there are parts to fix your bike or if you simply want to have your bike tuned up.
Your Pedego store is locally owned in your community. There are more than 250 dedicated brick and mortar Pedego stores across North America run by passionate owner operators along with a professional and friendly technical support team. We are at your service!
DO YOU WANT BATTERY RANGE AND POWER? WHAT DO YOU NEED TO LOOK FOR? WHAT DOES THAT EVEN MEAN?
The best unit to use when measuring and comparing electric bikes is a watt hour or Wh. Voltage (power/energy supplied by the battery) x Amp-hours (how much amperage/current a battery can provide for exactly one hour from the battery to the motor) = Watt hour (Wh). You may want more battery capacity if you are a heavier rider or consistently carry heavy loads. You live in a hilly community. You use your throttle off the stand still to get going or rely on your pedal assist for greater support.
Pedego offers a standard and long-range battery for most of our ebike models. For example, upgrading your Pedego Boomerang 52 V battery from 10.5 Ah to 17.5 Ah, you go from 546 Wh to 910 Wh. This is great value for price.
PEDAL ASSIST/THROTTLE – WHAT DO YOU NEED?
Some electric bikes come with pedal assist or throttle only. If you need minimal assistance or want your ebike for exercise, pedal assist offers a selected level of boost as you rotate your pedals. If you need extra help getting up a hill or starting from a standstill, a throttle provides instant power. It's also great to navigate traffic for that reason.
Most Pedego Electric Bikes sold in Canada have the option to use a throttle and the pedal assist. Our experience shows that the ideal electric bike has both. A pedal assist systems sense your pedaling and provide assistance automatically. Most people like having a throttle for power on demand and complete control.
HUB DRIVE VS MID DRIVE MOTOR – WHAT DO YOU NEED?
Type of motor may be a point of difference when you are shopping for an electric bike. It's a question we get from time to time: What's the difference between a hub drive and mid drive? Hub motors power the rear wheel directly. Mid-drives power through the drive train – motor turns cranks and chainring to give power (pedal assist).
Most Pedego bikes feature hub-drive motors along with twist and go throttles. Pedego Canada believes, for most riders, the differences are not as significant as they're 'cranked' up to be. Whatever system you're riding, you will adapt to it with just a few weeks. Hub-motor systems tend to be a little simpler to ride in most situations, and mid-drive systems are required for more technical riding like mountain biking.
DOES THE EBIKE MATCH YOUR STYLE?
After all the utilitarian must haves are checked off, consider how the bike looks and how you will look riding it.
Pedego electric bikes come in a rainbow of fun colours that will surely turn heads. On top of that, we have custom upgrades and curated accessories to further tailor your bike to your needs.
ARE YOU GETTING GOOD VALUE FOR YOUR DOLLAR?
You can spend as little as $1000 on an electric bike but at that price, you may want to ask yourselves how many of the above points of reassurance were met. Will the bike have the power and range to transport you? Will the ebike last and if it breaks down, can it be fixed? You can afford to buy that cheaper bike now, but can you afford to throw it away when it can't be repaired? Consider your ebike purchase an investment – spend wisely.
Pedego Canada offers excellent quality at an accessible purchase price. We have ebikes in our lineup for the more budget-conscious buyer – but we don't sacrifice quality to match an unsustainable price point.